Parks, Facilities and Trails
Use the search functions below to find a Facility, Park or Trail - click on the facility type and/or enter a name in the search box. You can use the advanced search button to search by amenities, features, and settlement area. Results will be displayed below the map.
Wilmot Customer Service
Wilmot Recreation Complex
1291 Nafziger Road
T: 519-634-9225
Toll Free: 1-800-469-5576
TTY: 519-634-5037
Email
Map this Location
Address:
Hostetler Road to Christner Road, New Hamburg
Description: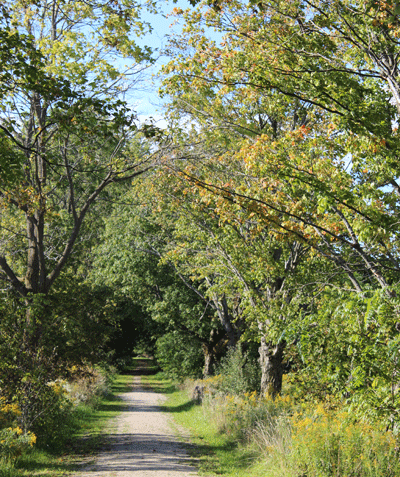 The Christner Trail extends between Hostetler Road and Christner Road in New Hamburg. The trail is a stone dust path winding through an old tree line and farm lane. The trail is presently 0.5km in one direction.
Hiking trails
Walking Paths